Wow, it's been awhile since I've blogged and there is reason for that which I will explain later =)  but first, I wanted to share with you one of the more fun wedding invitations I got to design this year. One of my good friends Christine, whom I've known since jr. high enlisted me to design all the wedding stationery. You might remember their "pencil me in" save the date.
The idea behind the invitation was that they liked the idea of the silhouettes of their profiles as well as incorporating a bit of  a Tahitian element because Christine does Tahitian dancing. Initially, as I designed their silhouettes, I felt it was too formal for them. Christine and Jack definitely have their own style (as well as the largest collection of Nike shoes any couple has together). I wanted it to be more modern so I suggested something more modern with some harder lines. Christine has this long hair she always wears in a side braid and Jack has these thick rimmed glasses he's always wearing. I figured these elements would really make their silhouettes recognizable.  We ended up die cutting and letterpressing their wedding invitations for a fun and whimsical type based invite. It was a great wedding and lots of fun for everyone. It even included a mini pearl tea bar  named "Taylor's Pearl Tea Bar" after their 4 year old daughter who loves pearl tea =)
Blind embossed their logo onto the belly band.
We decided to do an RSVP postcard for guests to send in and I always feel like the back side is wasted so I thought it'd be fun to do a little note page area for guests to write a message to the couple. The idea behind this came from Christine being a school teacher!
Wedding stationery details. Typography wedding menu and table number signage.
Wedding program cover and inside.
For the escort cards, we spray painted a bulletin board gray and pinned a card for each name and each guest would receive a little 1″ pin of the couple to wear during the wedding.
Some lovely photos of the day by Rock the Image.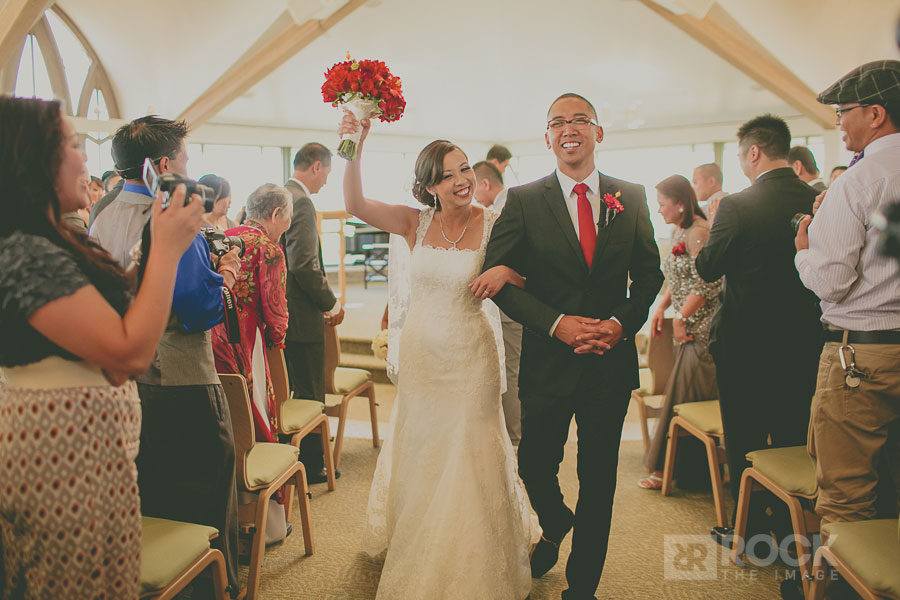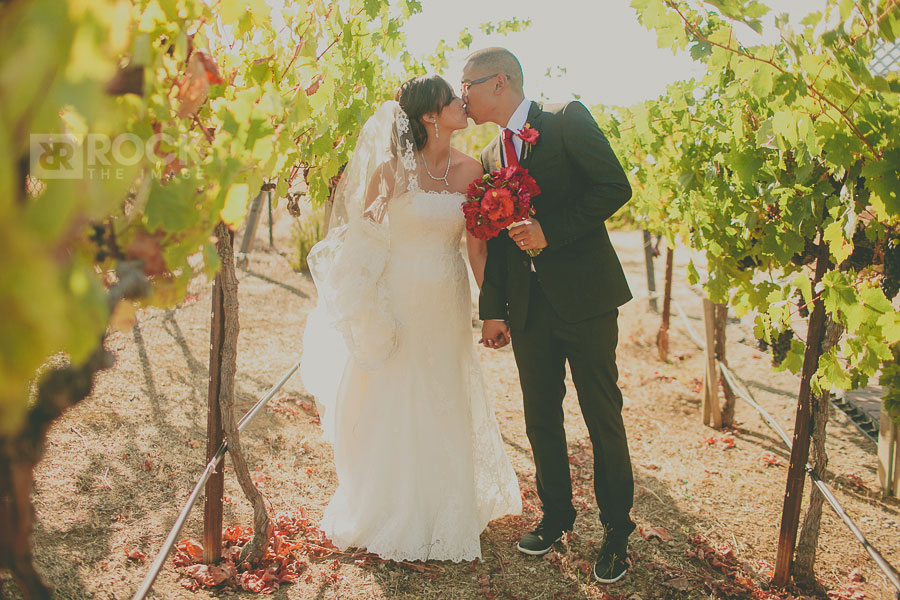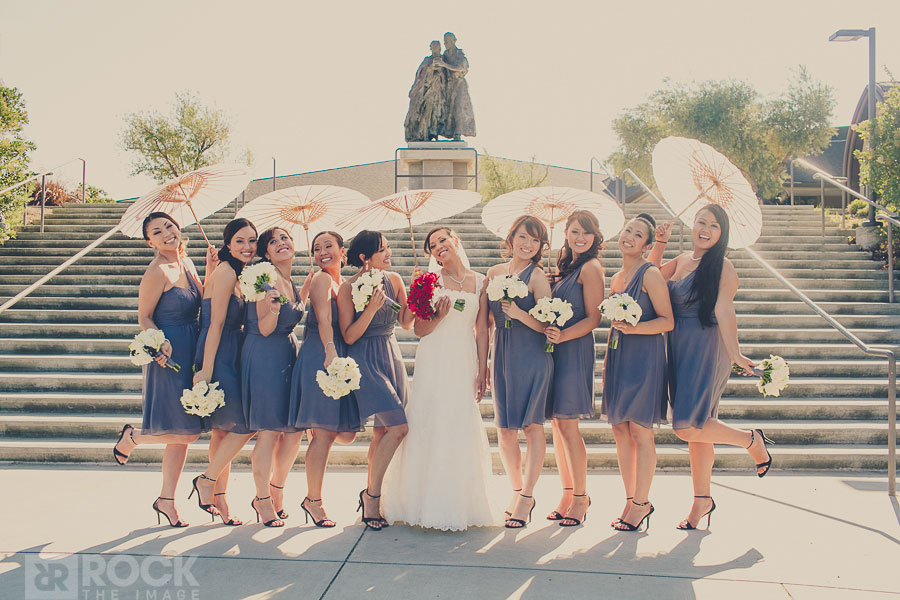 These two and their impeccable taste for shoes…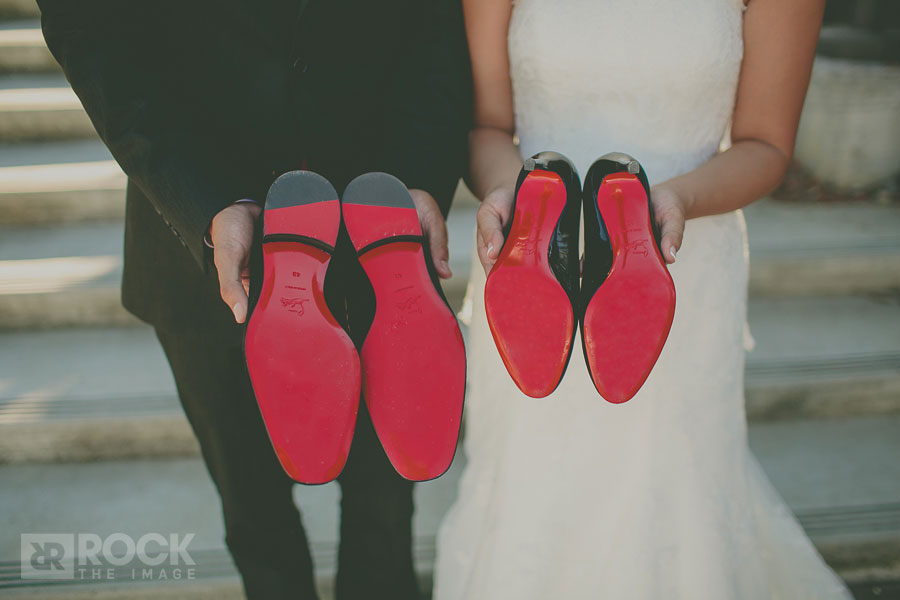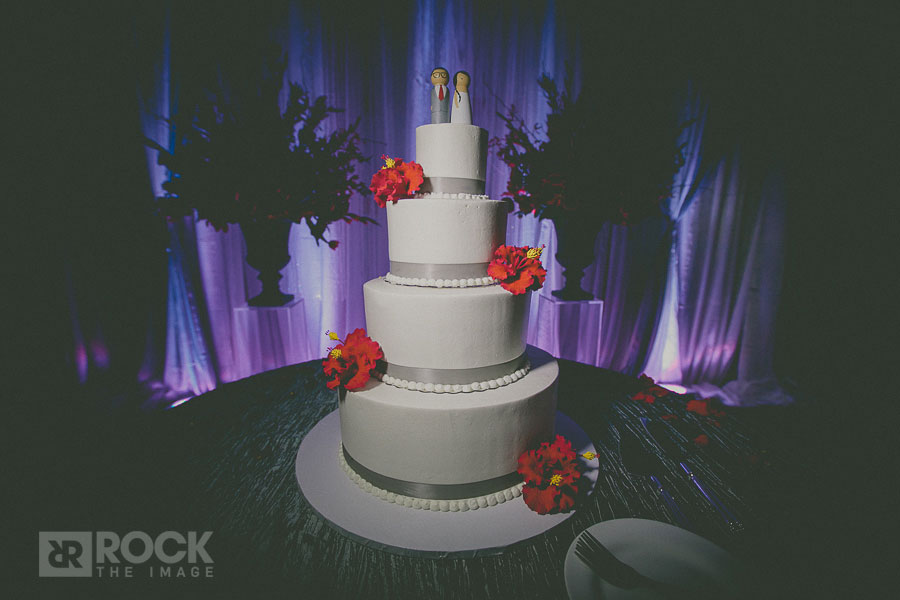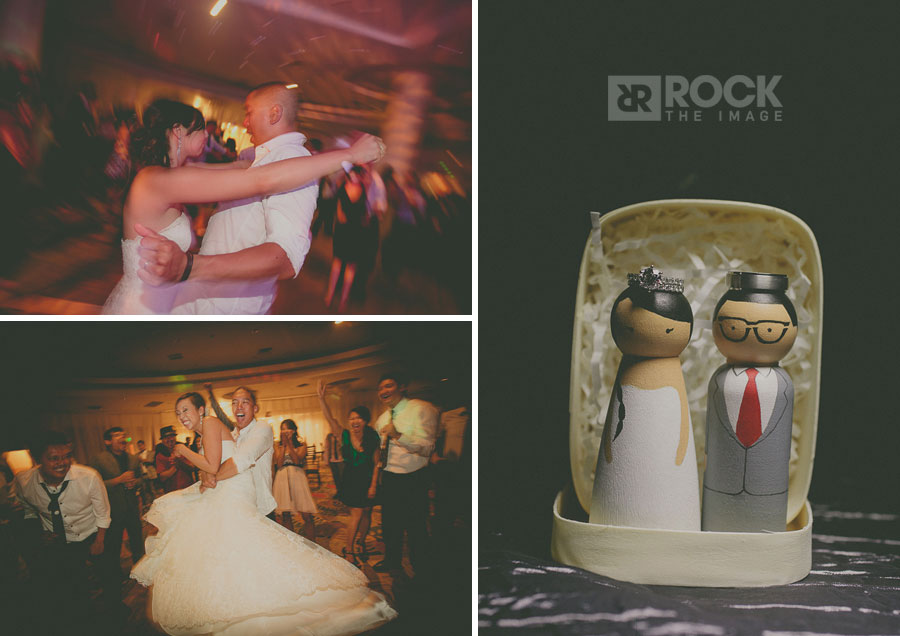 Found a picture of the pearl tea bar at the wedding. We served them in little tumblers and cut the straws so it was a cocktail version of a pearl tea drink!