Looking at printing some business cards and digging on the edge printing. It's so slick.
Printed for Christian Garbaldi Photography. Designed by Denise Vannucci of Yellow Advertising & Design fand printed by Alex Daley of Dolce Press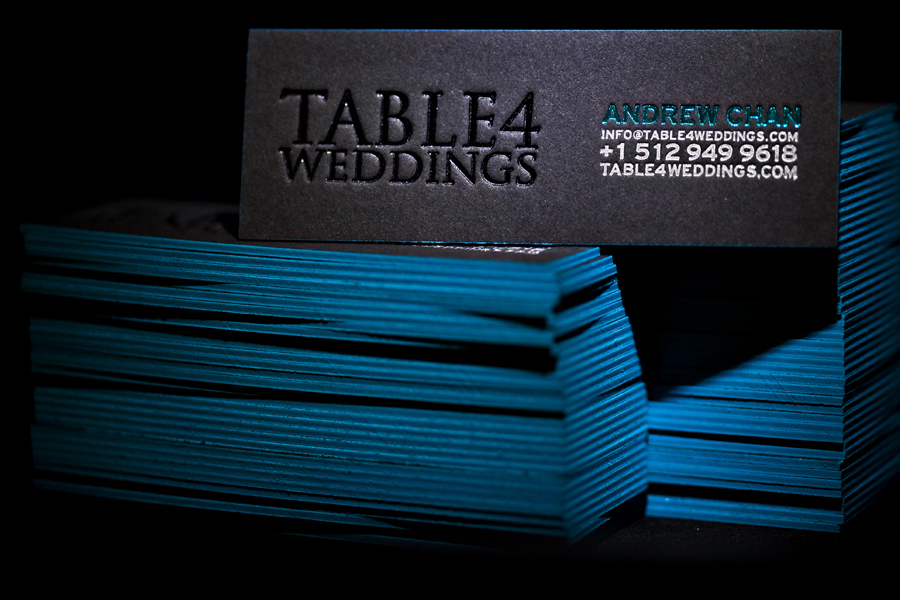 These were printed for Table4 Photography by Studio Z Mendocino. There were 3 runs to print this card. One for the blind embossed "Table4 Weddings", one for foiled names, and one for the foiled info. That blue edge printing with the black card is pretty slick!
Publicide Inc.